We start by asking executives, half of which is upside down, we are Monday, November 8, 14:30. My aunt gave me a hand, there is also a young 3 ears of helping me. We will have finished asking all of the executives Tuesday morning. 3 ears of our friend sets up the lights ... yes it changes a lot depending on the lighting. Here are some pictures of the room:

Left: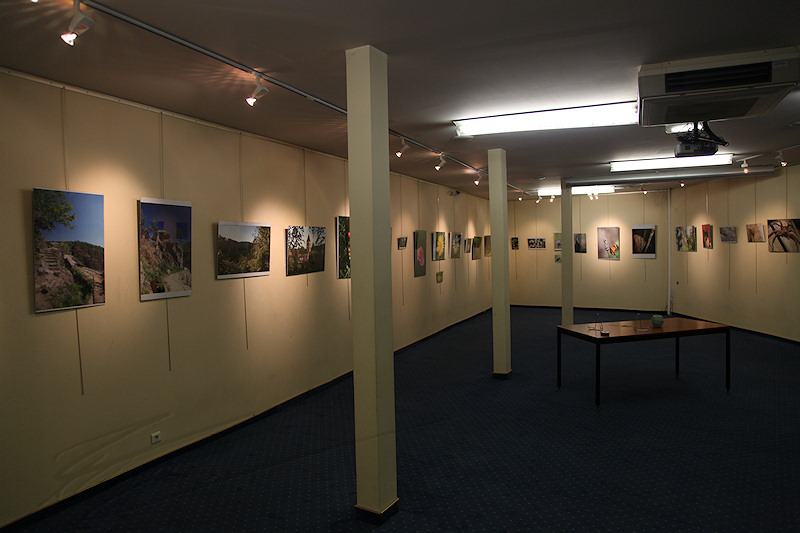 Right: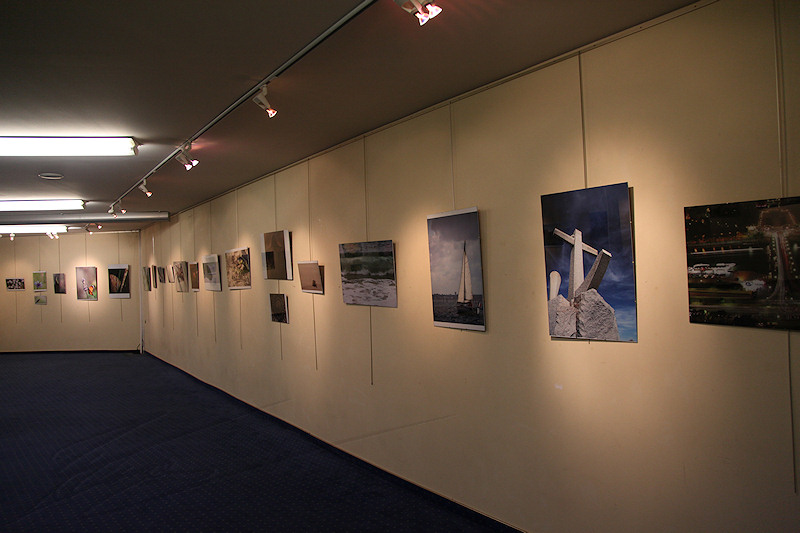 Right again :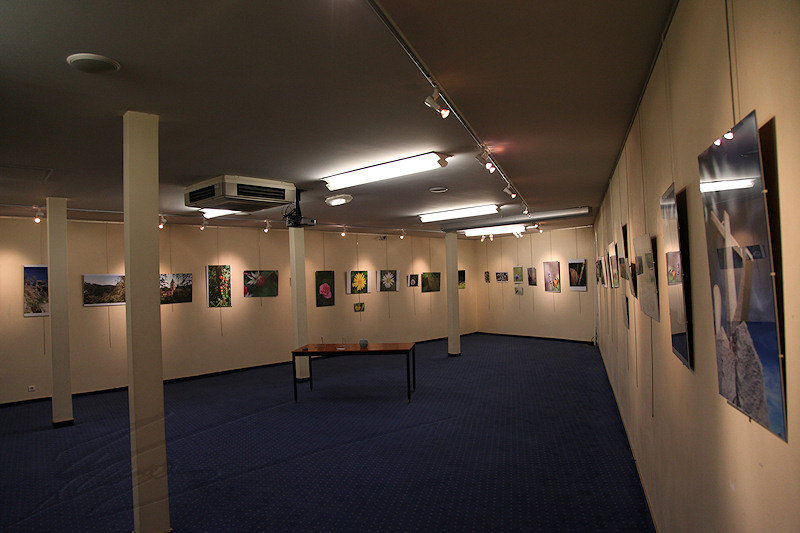 It is often that our friend of 3 ears came to us, for news, talk. He also advised to make a book, which was purchased the same day. The book has been filled with about 6 pages of comments, all positive (do not hesitate to say if there is something that is still improving I've never eaten one). And of course two anecdotes: a gas alert on Monday when it was hanging paintings, and the following Tuesday: fire alarm ... is decidedly not the right week. Otherwise the exhibition goes well (but I forgot to autograph a photo), I want to read, two thirds of the book series ''Indiana Jones'' goes. I also took to the puzzles of 200 and 500 pieces.
And here's a picture of the table where I put the puzzles and various information (and my little thermos of tea):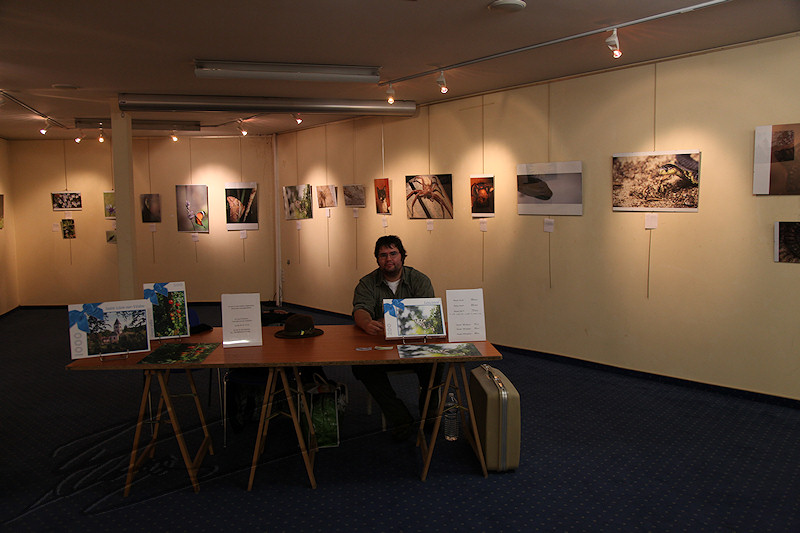 A gift you have even the photographer at work.