Making a bokeh filter

Use :
Bokeh filter is used to provide special forms to bokeh in pictures or videos. For example, you can play with the car headlights at night, to focus as close as possible when the subject is far away and vice versa.
Material :
- Spreadsheet black plastic not too thick (about 0.8mm thick)
- A good pair of scissors
- A cutter
- Compass
- A rule
- An elastic
Building :
1) Draw a circle on the filing of 86mm dia, one of 58mm, a 48mm and 190mm. Cut out circles of 86 and 190mm in third plot to 5mm of each third of the circle marking. Link between the markings corresponding circles of 86 and 190mm in order to have three''bar''of 1cm wide which connected. This will be the bokeh filters loader.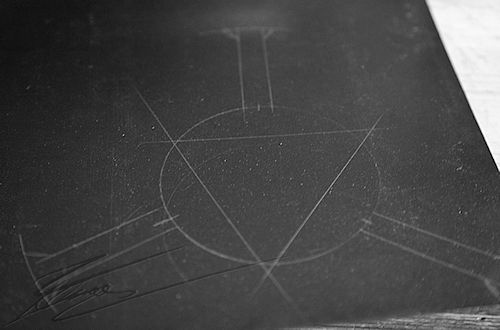 2) Cut the outline of the shape drawn.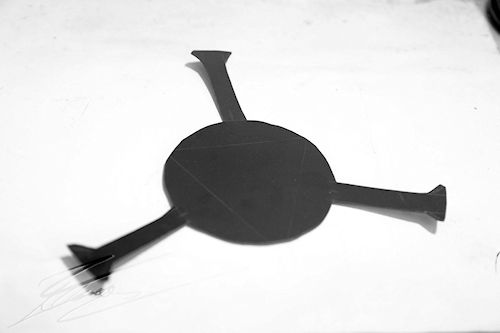 3) cut out circles of 58mm diameter to the filters.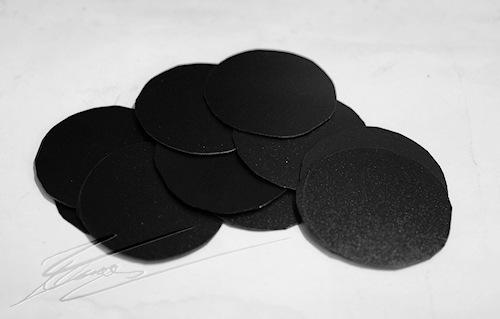 4) Cut the shape inside the filter holder in order to insert filters. To do this, we must draw six equal sections between circles 58 and 48mm in diameter and hollow out the center of the circle of 48mm.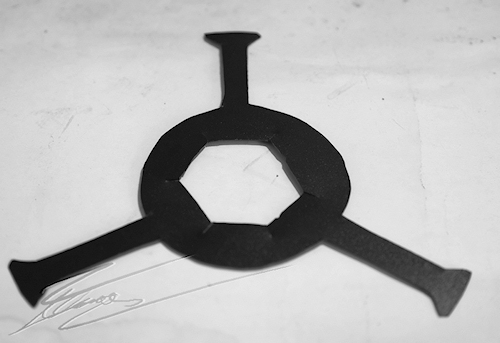 5) Check if the filters are well suited.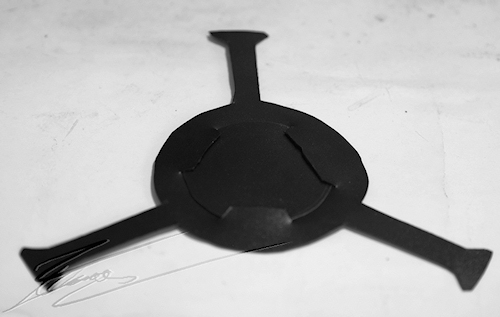 6) cutting shapes in the filters. It should leave a margin of 5mm from the edge, to not be out of the frame and cutting the filter is truncated.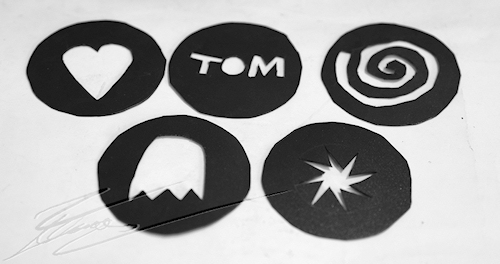 It only remains to mount the filter on the filter and the filter on the lens (preferably very bright F/1.4 is perfect) in Rabat along the target's 3 ''legs'' and held in place with a rubber band (preferably a large rubber band). There's more that as they say ... Good photos!