Features of the Canon EF 17-40mm f/4L USM
Parameters
Values
Mount Type
EF adaptable on all Canon DSLR with the same type of bayonet
Category of the lens
Zoom ultra-widht-angle
Focal
17 to 40mm zoom (equivalent 24x36mm sensor) (2.4x zoom)
Aperture
Minimum F/4, maximum F/22, Constant F/4 at all focal lengths
Optical stabilizer
No
Autofocus
Yes, USM ultrasonic motor ring
Minimum distance of focus
28cm at all focal lengths
Lens coating
Super UD and Super Spectra Coated lens element (anti-chromatic aberration, anti-flare),
aspherical lens element (non-spherical aberration, reduces distortions)
Diaphragm
7 slices
Filter diameter
Ø77mm front
Maximum size
Ø83.5mm x 96.8mm
Weight
500g
Construction
Tropicalized
Tested for a short time eventually saw that I stole less than 6 months after purchase (the famous flight to paris bag), I could not know him as much as I would have liked but I must say it was interesting. Already wide angle allowed me to have less back me to take a picture of a building (very important, especially in the street) but also its solid and tropical conditions and its constant aperture F/4 construction. It should be added that this objective has a very good sharpness photo, even in the corners. This photo has it been taken with the example 5DII and 17-40mm, we see that the distortions are not as obvious as this :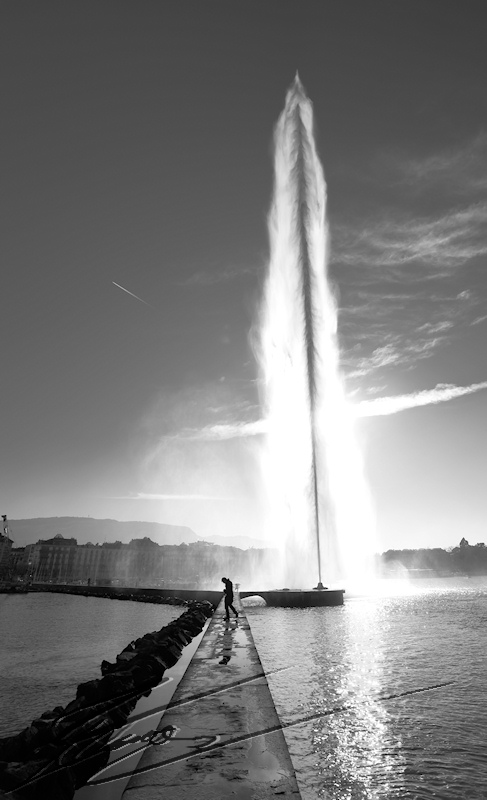 That was for the good points. For more negative points, there is the fact that the rings focus and zoom are hard to turn (it avoids disrupting the, but when you want to shoot, it is rather a hassle). Added to its high price... I say that ultimately, a 18-55 F/2.8 might as well while being better and cheaper. Even without tropicalization and the famous red ring.
I bought it but I must say that I regretted my purchase. This objective does not really match what I need and, as said just before: a 18-55 F/2.8 would have been a better choice. The problem of 18-55 F/2.8 is that it is EF-S, so only compatible with APS-C boxes while the 17-40mm is compatible for all the boxes canon EOS bayonet.
This little test of the Canon EF lense 17-40mm f/4L USM is now complete and I hope it will have been useful.